Posted March 13, 2015 at 10:55 am
Just a quick note for everyone who wanted to know when Atomic Robo and the Knights of the Golden Circle would be available through Amazon. Uh, it is!
You can also buy it online through Midtown Comics or your favorite online retailer. Definitely check your local shop too.
The collected edition is not yet on comiXology, but we're working on that. Meanwhile you can grab the individual issues if you're getting impatient.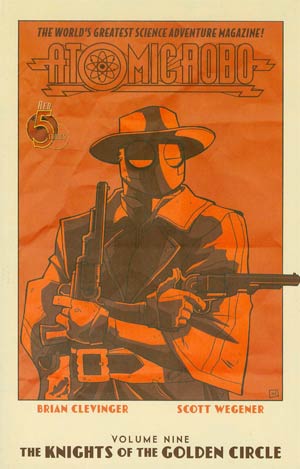 Baron Heinrich von Helsingard is poised to conquer the Old West with his invincible army of automatic soldiers and the war zeppelin Basilisk. Atomic Robo, Doc Holliday, and U.S. Marshal Bass Reeves are all that stand between him and total conquest. But they're outmanned, they're outgunned, they have no good plans, and there's no way out alive. Oh, and Robo's nearly out of nuclear fuel because it's 1884.