Posted October 2, 2015 at 11:30 am
Atomic Robo and the Ring of Fire #2 comes out next week, that's Wednesday, Oct 7th for the calendar imparied, so we're celebrating with the good folks at Velocity Comics with an old fashioned signing.
Yeah, who needs NYCC? Not the good people of Richmond, Virgina! Because they've got Brian Clevinger and Scott Wegener signing books at Velocity Comics on Friday, October 9th, from 5 to 7pm.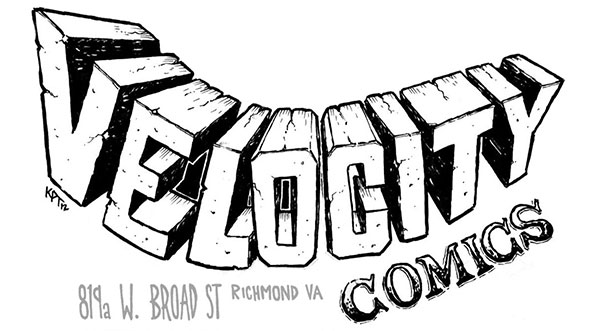 We'll have copies of Ring of Fire #1 and #2 on hand in case you screwed up and didn't grab the first one already but you want them both signed. We should have some Omnibuseseses too.
Drop on by, say howdy, buy some comics, let us sign a few of them, and laugh at our jokes or else. Hope to see you there!