Posted September 26, 2016 at 12:47 pm
We're going to NYCC this year! Except for Scott who is grounded due to a knee injury!
But, don't worry, Scott has a plan for all you folks who like to get original art from him at the show:
I am unable to attend NYCC this year. However, I know that a lot of you like to get sketch commissions when you attend the show. In order to not disappoint anyone I am taking sketch requests prior to NYCC. Brian will bring them to the show for me and you can pick them up at Table G-6 in Artists Alley!
I am starting with 20 slots open. Time permitting and if there is a demand, I will open up more.
To get on the list email us at tesladynellc@gmail.com and put "NYCC 2016 SKETCH" in the subject line.
Sketch Commissions cost $50. You'll pay at the show when you pick up the sketch. Cash or card.
You can request a single figure and I will draw it in pencil, on a 9"x6" acid-free two-ply bristol board and it'll look something like this: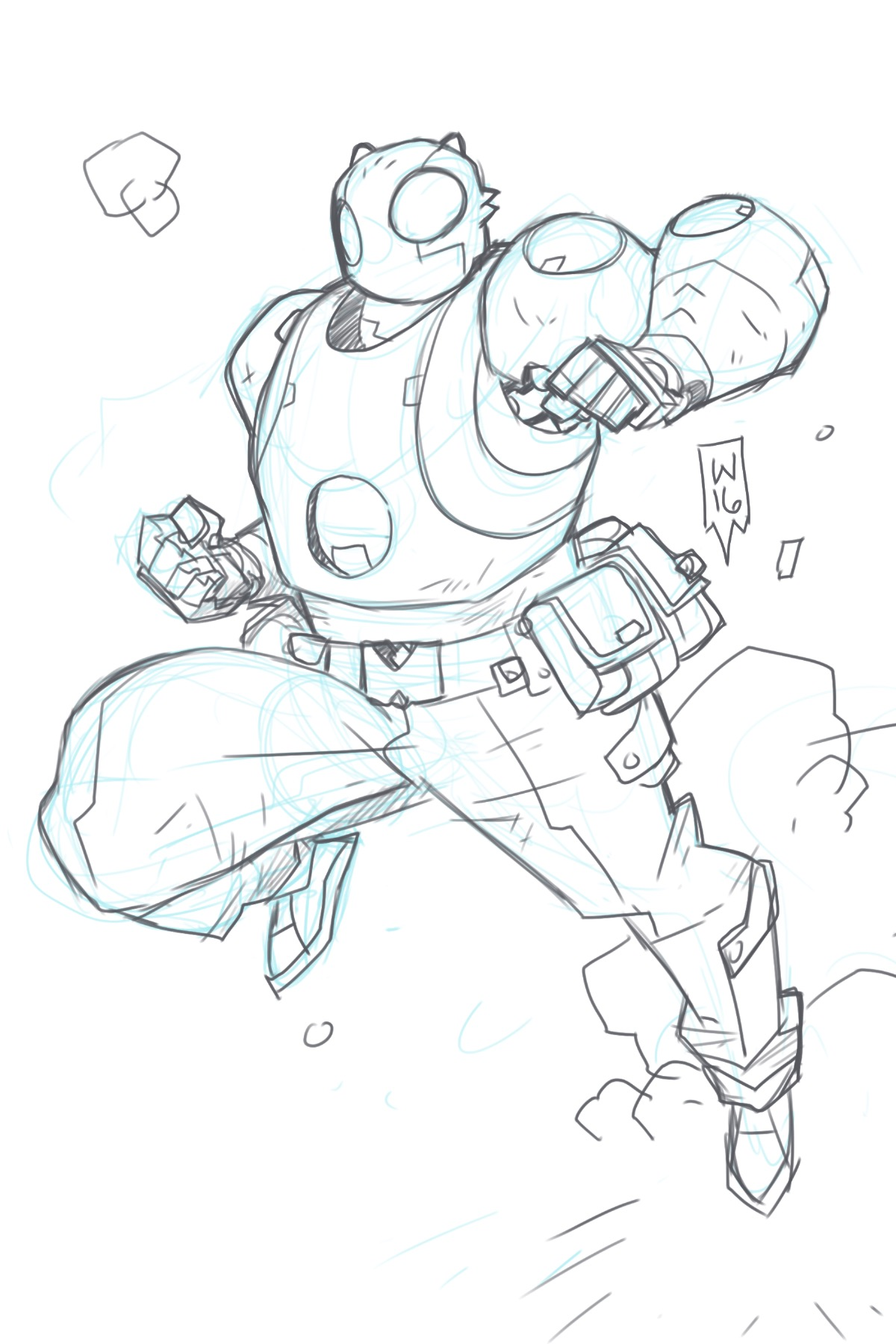 To pre-answer the question I get at every show: no, I cannot squeeze in a second character if you pay for more. The single figure limit isn't due to miserliness, it's due to time. If you want more than one figure, you can purchase multiple sketches if slots are still available!
Join me in wishing Scott a speedy recovery so I don't have to hear him complain about it anymore.
Meanwhile, we're in the final week of our Ring of Fire Hardcover, also Robo Head Plush, also Task Force ULTRA Kickstarter campaign! Do check it out if you haven't. In addition to the amazing rewards I just mentioned, there's stickers, posters, original cover art by Scott Wegener, and every Atomic Robo Roleplaying Game item ever developed.
Also: there are more hardcovers and you can get them right here.