Posted November 16, 2022 at 12:36 pm
Hello, Roboholics! Hmm, no. Robomaniacs? Eh. Robophiliacs? Yikes, pull up, pull up!
Just wanted to let you folks know that we're running a sale until the end of the year! Just visit our online store and input coupon code...
HOLIDAYS2022
...to get 15% off every single item. Including some new stock. Lucky you!
Our first item is actually three items. It's like magic. Behold!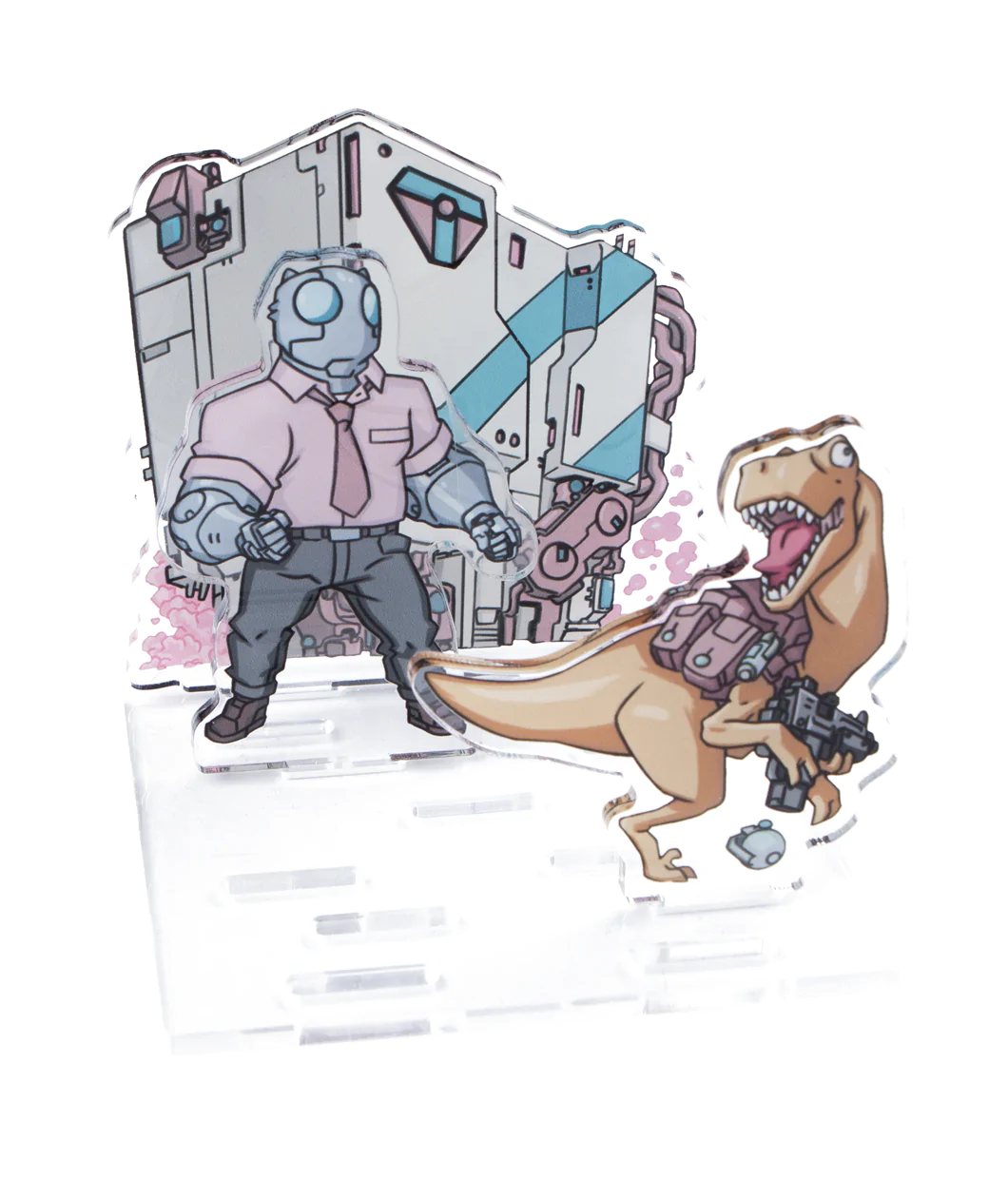 The Atomic Robo Standee (and/or Doctor Dino Standee +/- the Weird Techno Background Standee) would look wonderful on your desk or bookshelf. I mean, I haven't seen your desk or any bookshelves personally, that'd be weird, but our surveillance team assures me these items would take them up a notch. You can get just Robo, or both Robo and Dino, or both of them plus the backdrop. Do it!
Next up is our ABSOLUTELY HUGE DOCTOR DINO STICKER SHEET. I'm not kidding, it's a big boy. The sheet is 8.5in x 11in so each individual sticker is like 2.5in tall (give or take) and that's crazy. I think we did it by accident. Oops? But, hey, big stickers for you! Put one on your laptop. Or else. Look at this thing.