Posted April 14, 2017 at 02:23 pm
Hey. Did you know we're gonna be in Chicago at C2E2 from April 21st through the 23rd? You'll find us in Artists Alley. We've taken over E-16, E-17, and E-18 along with our friends Ngozi, Tessa, Yuko, and Ananth!
Scott is taking pre-orders on single figure sketch commissions! Here's what you do: PayPal scottwegener@gmail.com $50. In the comments/notes section just let him know you'd like him to draw. Remember, single figure! If you don't specify anything, you'll get a Robo doing something. Anyway all you have to do is drop by our table at any time during the show and tell us your name. PRESTO you got a sketch! We're asking for the cash up front to compel you to get the thing you want!
Here is a handy + dandy map!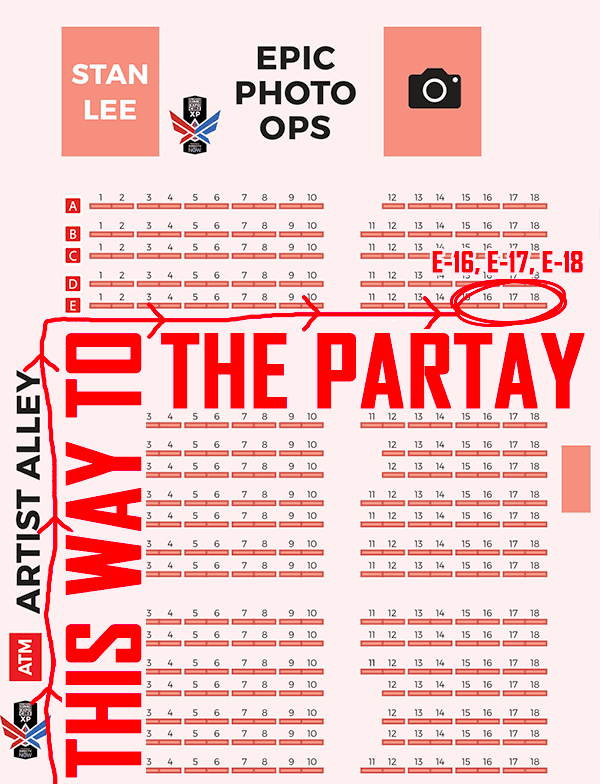 Come on by, grab some books, get some signatures on them, it'll be a hoot. We'll see you there.