Posted June 15, 2016 at 12:15 pm
Remember how we did that mutl-volume collection a while back called Everything Explodes? And then we did another one called Crystals are Integral? Well, now it's time for our third and final* grimoire of robot comics, Hell and Lightning.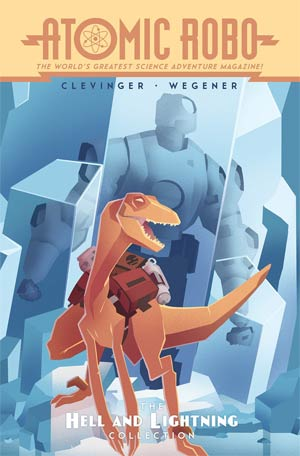 In this well-oiled for your non-sexualized gaze collection, Atomic Robo teams up with jet-pack clad lady pirates, travels to Hollow Earth, and at long last, becomes a cowboy. Collects The Flying She-Devils of the Pacific, The Savage Sword of Dr. Dinosaur, and The Knights of the Golden Circle for your reading delight.
You can get it from your local retailer, Midtown Comics, or Amazon.
*I mean, we'll do more. But it's gonna be like two years before you see a new one.