Posted March 15, 2021 at 01:22 pm
Hello and welcome to ATOMIC ROBO AND THE VENGEFUL DEAD! With a title like that you know everything will be totally normal and fine. We hope you enjoyed the Dawn of a New Zine interlude, but now that we're back on the main series that means we're on our usual update schedule, so you can expect a new page every MONDAY, WEDNESDAY, and FRIDAY!
And please welcome our new colorist, DJ Chavis! We're thrilled to be working with him and can't wait to see where he takes this volume as things start to go, uh, so completely normal over the course of this new series about a sci-fi boarding school.
But that's not all. We've updated the online store with approximately one million new items. If you missed the Kickstarter campaign for ATOMIC ROBO AND THE DAWN OF A NEW ERA then now is your chance to pick up them goodies!
First of all, you need this tote bag. Even if you don't need a tote bag, you need this tote bag.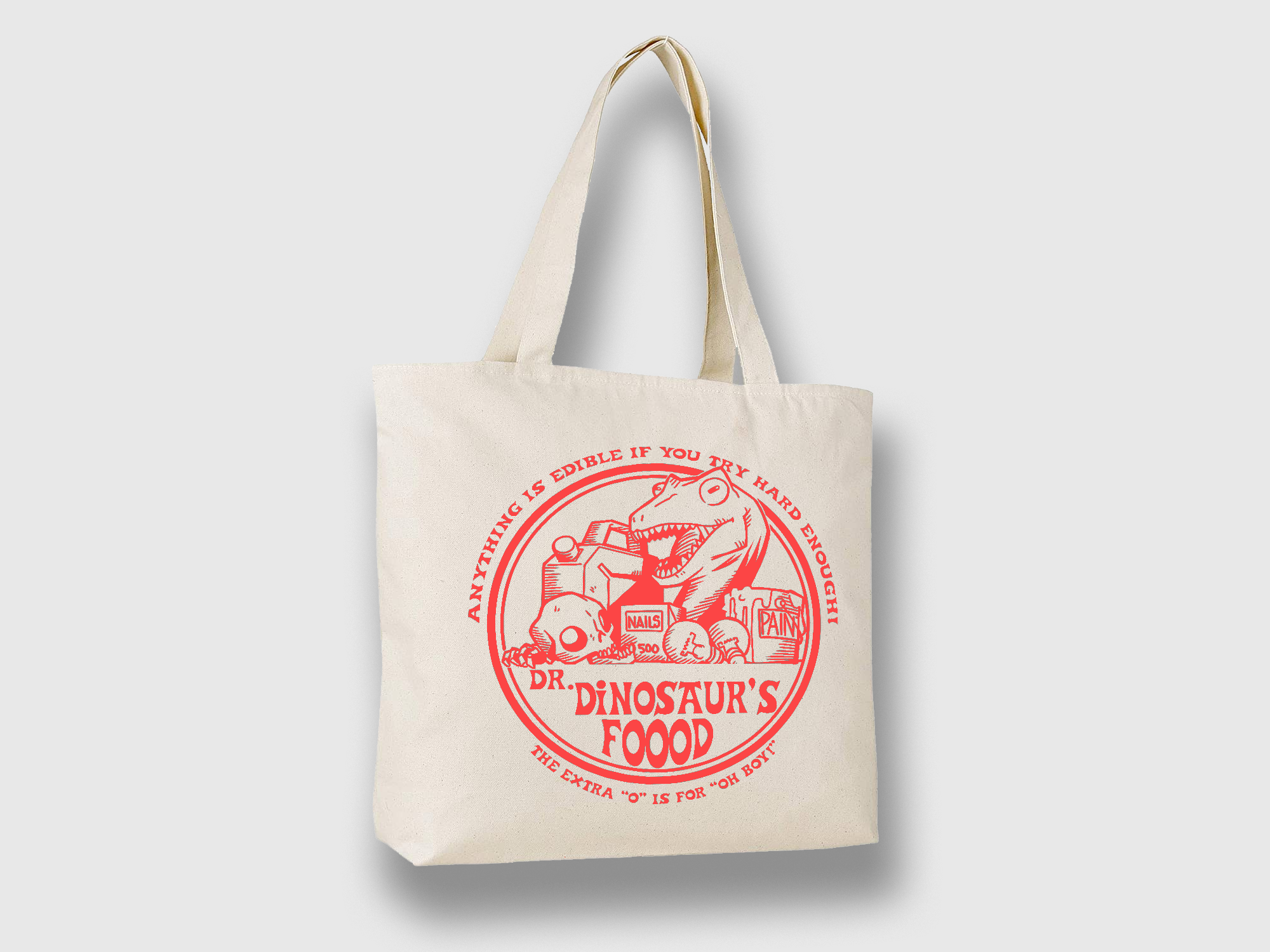 We loved the logo Scott whipped up for this thing so much we made it into its very own FOOOD Sticker!

There's also a whole sticker sheet go go along with it!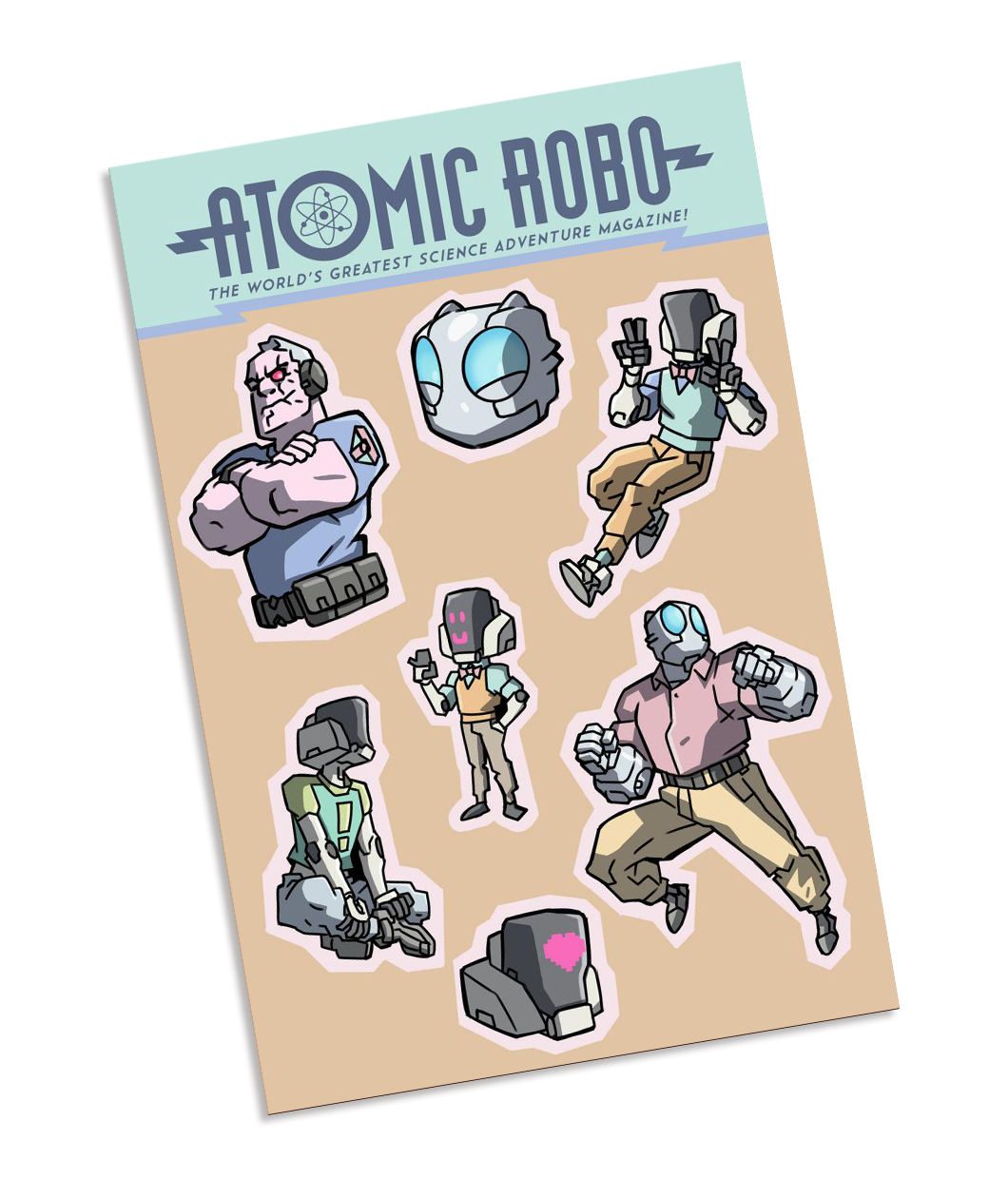 And our assortment of prints based on the original issue covers by Scott Wegener.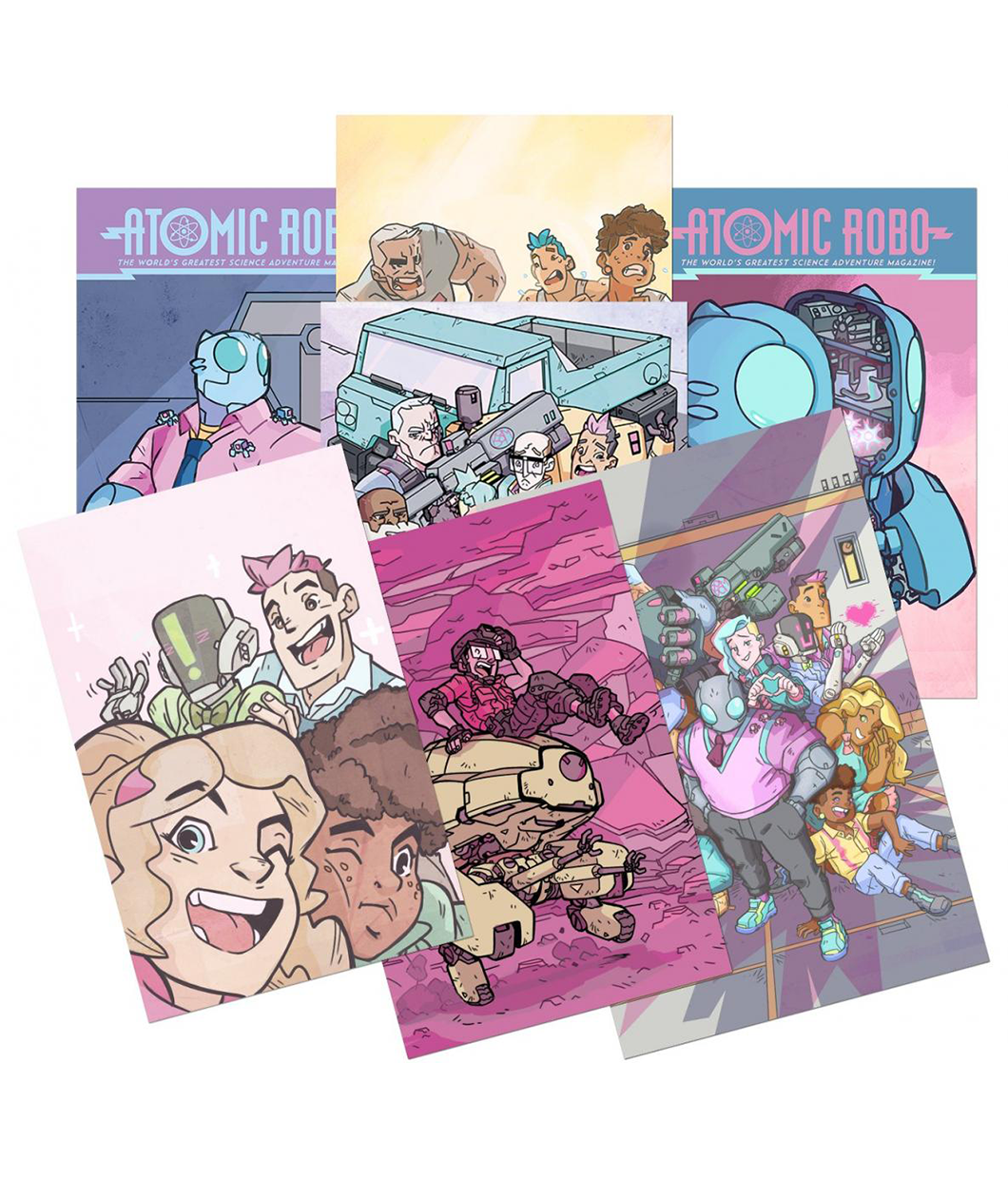 Last, but certainly not least, is the star of the show, the hardcover edition of ATOMIC ROBO AND THE DAWN OF A NEW ERA itself.