Posted December 7, 2016 at 02:19 pm
Christmas is coming up and we've got things to buy. Here's the deal(s):
First up the full set of Atomic Robo postcard prints are on sale.
Do you like Atomic Robo? Doctor Dinosaur? Stickers? Booya.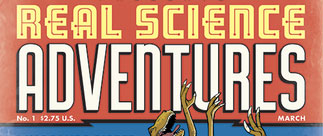 Anything in this batch of Real Science Adventures products is 25% off with the code SCIENCESALE.
You want this stuff to arrive before Christmas probably. Here's how that works: order from our online store sooner rather than later!
Carriers do not guarantee non-air delivery times between Dec. 11 and Dec. 24, but your best bet for delivery by Saturday, December 24 is to order in-stock items before 6am, Thursday, 12/15. Our Standard Shipping takes between 3 to 5 days for transit, so that should give you plenty of time.
The end!