Posted June 4, 2018 at 04:25 pm
Don't worry, we're still here! The new site's nearly done, we just have a few notes on the functionality/design and the finishing touches are being implemented even as we type!
We're doing the new site design for two reasons. The first is just to update the look. Streamlining our visuals, changing the palette, that sort of thing. And the second is we're merging all the content with everything that's over at realscienceadventures.com!
To celebrate we're gonna launch with a brand new volume of Real Science Adventures called The Nicodemus Job. It's about a conspiracy back in 11th century Byzantium to change the course of the world. I love heists, and history, and sci-fi, so this series jams all three into a perverse marriage for your enjoyment and it is definitely not a totally shameless Leverage medieval AU. It's written by me, drawn by Meredith McClaren, with colors by J.N. Wiedle (first issue) and Shan Murphy (Issues 2 - 5), letters by Tess Stone and edits by our own Lee Black.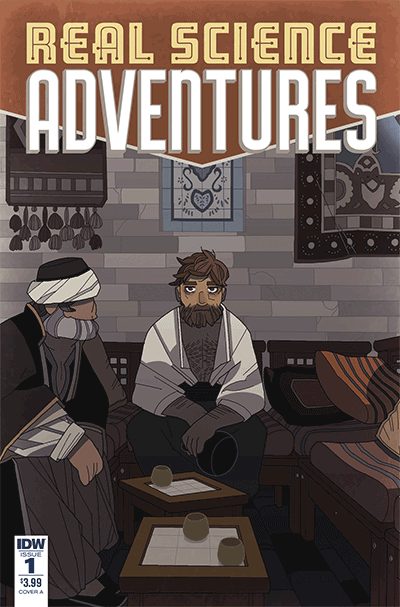 Real Science Adventures lets us showcase the larger world that exists around Atomic Robo's hijinx. Or, in this case, 900 years before them. Pre-ordering is the best way for you to help us make more, so please take a moment and pre-order Real Science Adventures: The Nicodemus Job online or at your local shop. This lets the good folks at IDW Publishing know there's support for this sort thing. The issue comes out on July 11th so that means you can pre-order until June 18th because the comics industry is crazy.
While you're there you can also pre-order the second issue! You've got until, like, July to do that but it can't hurt to knock them both out at once!