Posted August 10, 2020 at 04:24 pm
Y'know how we're collaborating with Hannako Lambert on an Atomic Robo Pin Collection over on Kickstarter?
Well, first of all it's almost over!
But, second of all...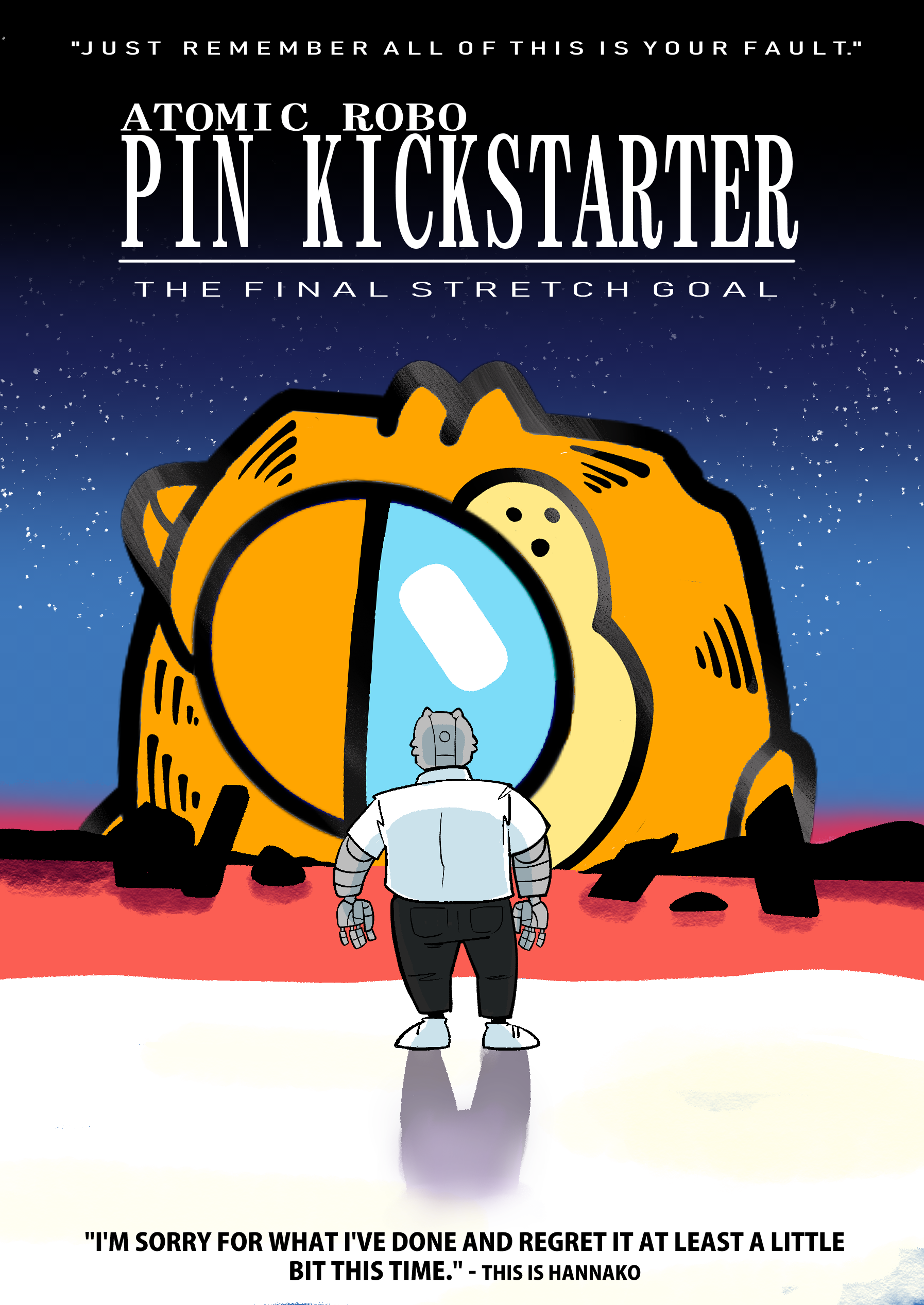 If that isn't enough to convince you to throw some cash at this project, then take a look at our complete list of pins and variants.