Posted December 7, 2017 at 12:34 pm
First up, if you haven't already added Atomic Robo and the Spectre of Tomorrow to your pull list at your local shop, the final order cutoff for the newest issue is right around the corner!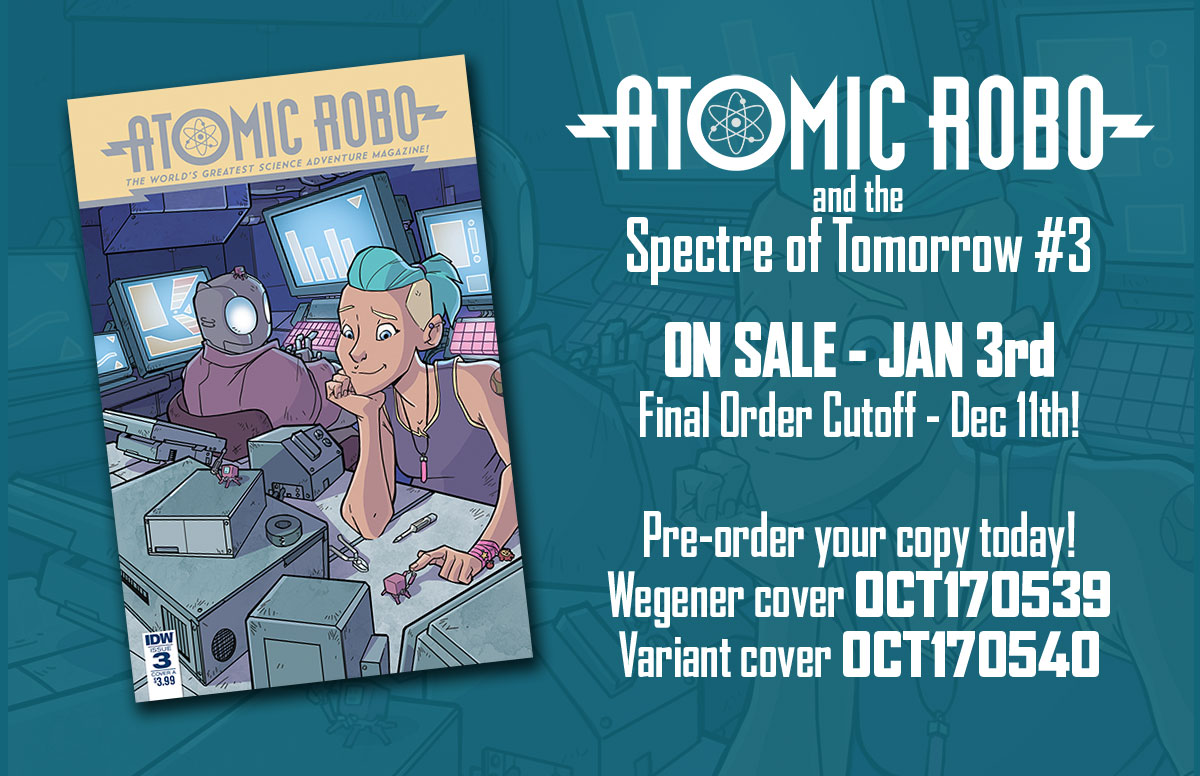 Meanwhile the hardcover edition of Atomic Robo and the Ring of Fire is now available in our online store. You can also grab The Plush Head of a Robot Named Robo. And the ULTRA Field Manual in either paperback or hardcover format. Or there's the Official Tesladyne Polo why not.
December 15th is the cutoff for domestic orders to arrive by the jolly holiday. We can no longer guarantee that international orders will arrive in time. You can still place orders, I sure as hell won't stop you, just keep in mind they will arrive after Christmas.