Posted April 7, 2020 at 12:48 pm
Well, we went and done it.
We launched our latest Kickstarter campaign. This time we're making the hardcover edition of Atomic Robo and the Dawn of a New Era.
Check it out!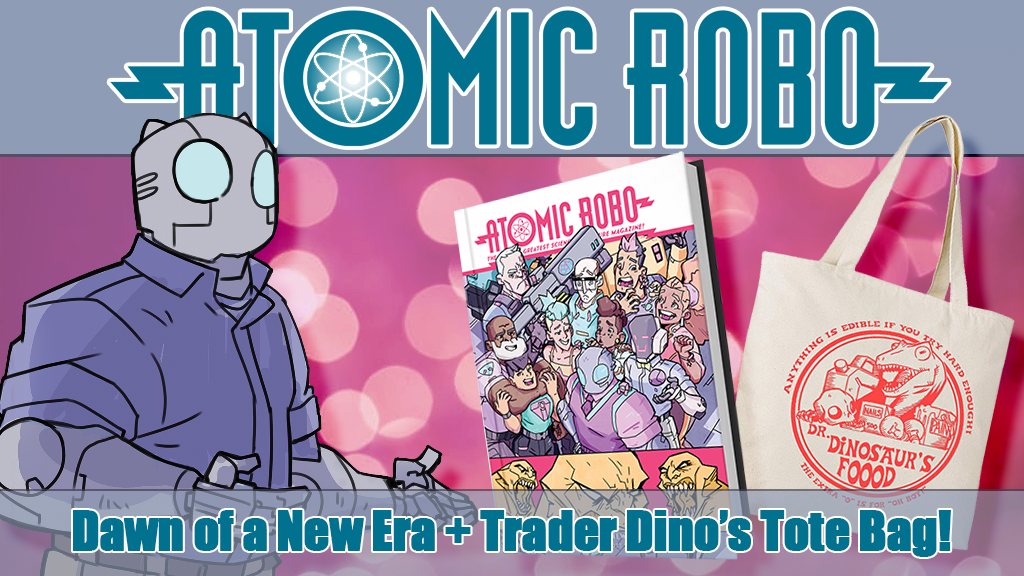 We've got the usual goodies like The Secret Files of Doctor Dinosaur, original pages and cover art, a print set, and more. And don't forget our very first officially licensed tote bag for what appears to be Doctor Dinosaur's personal health food brand? We don't like to ask him questions, it just leads to more gunfire.
At the very least treat yourself to the video. It's our most ambitious one to date and features a couple kinds of zoom!