Posted April 21, 2015 at 03:04 pm
Pretty cool news today.
The Atomic Robo Roleplaying Game was nominated for a 2015 Origins Award. To celebrate our inevitable loss to a D&D product, we've added some Robo RPG books and dice to the online store.
But that's not all!
We're offering a combo pack that gets you the dice and the book with the coupon code ORIGIN2015 for 10% off your purchase.
How can you resist it?
SIMPLE, YOU CANNOT!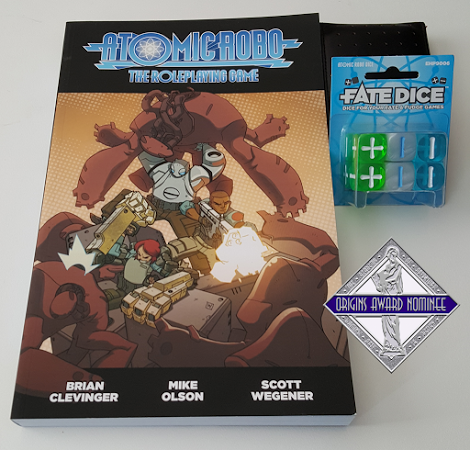 ORIGIN2015 for 10% off!