Posted September 18, 2015 at 11:05 am
Y'know what you guys should do? Pre-order Atomic Robo and the Ring of Fire #4. Also the second and third issues.
You can get these at your local shop.
Or wait for them to come out on comiXology.
Here's the cover for issue #4, why not.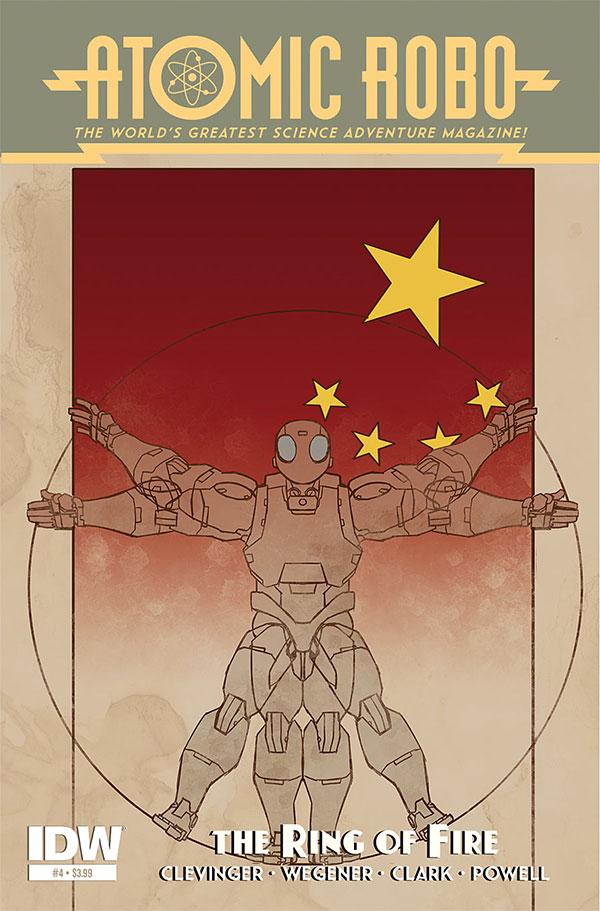 Writer: Brian Clevinger | Artist: Scott Wegener | Variant Cover by Tessa Stone
Is Atomic Robo now a communist? We have some literature we'd like for you to read about the oppression we all face from the bourgeois capitalist pig-dogs. Buy our book to find out more!
Regular edition is Diamond Code OCT150422.
Variant cover is Diamond Code OCT150423.