Posted October 16, 2015 at 11:46 am
In case you didn't get to see enough of our pretty faces when we were signing things for you over at Velocity Comics, we are doing another appearance in the great metrop of Richmond. Check it.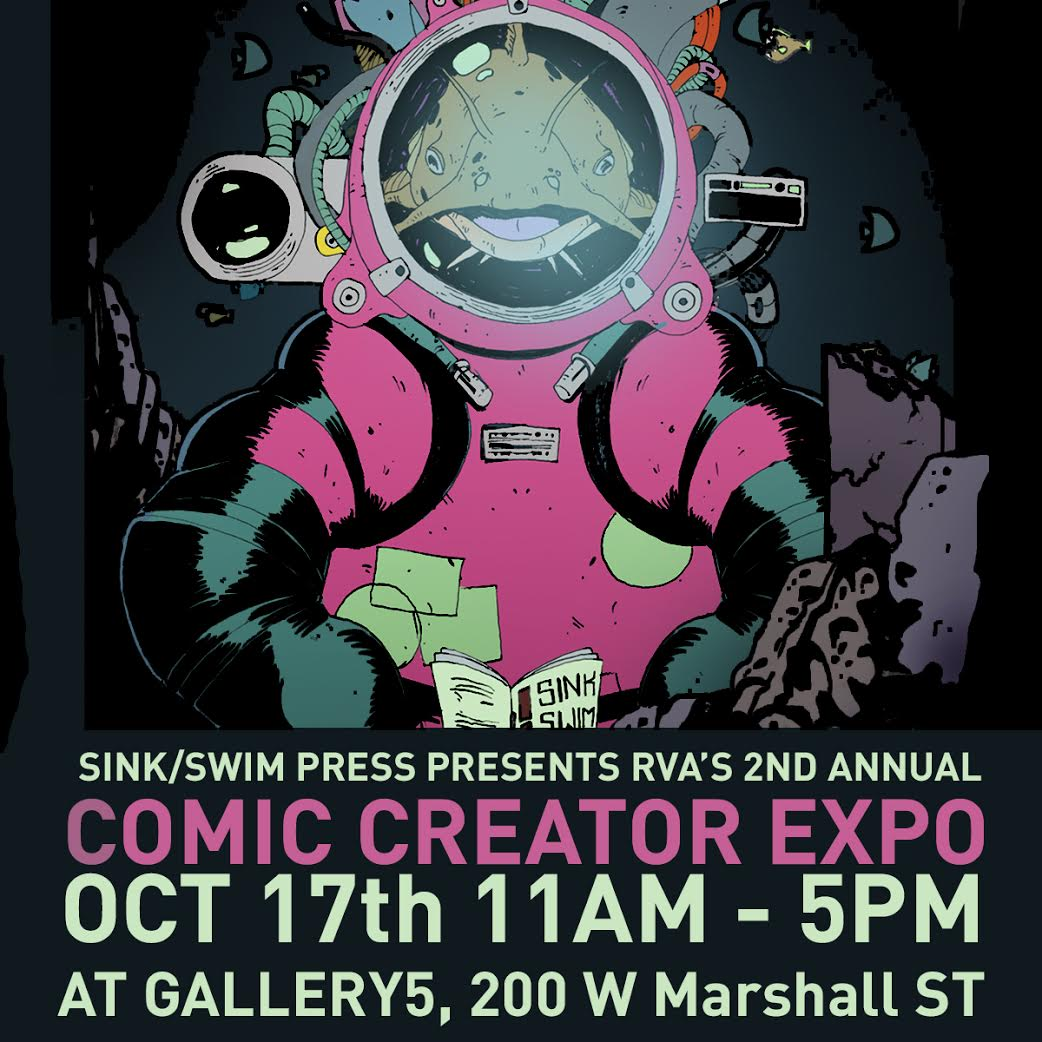 It's a free show and all ages are welcome. Come on down, say howdy, and support the local artsy talent folks! Here's Swink/Swim's website and some more info about the when/where of the show!