Posted September 10, 2018 at 08:52 am
Strap yourselves in, we it's time for comics! Run on down to your local comic shop or favorite online store or Comixology to grab the latest issue of Real Science Adventures: The Nicodemus Job #3 on Wednesday! It's the issue that's updating online right now so you'll be ahead of the curve by picking up the series instead of waiting for the website. Madness, I know!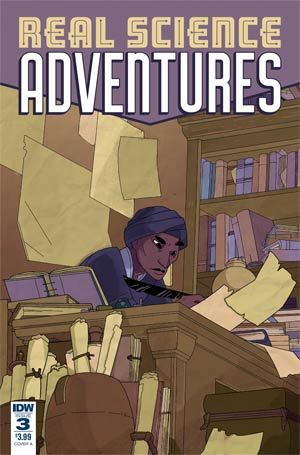 Ever wondered how to sneak a cart, a donkey, and five thieves into the Imperial Library of Constantinople to steal half a dozen heretical texts from the most secure vault of forbidden knowledge in the ancient world? Well, this is the comic for you!
While you're at it, don't forget to reserve Nicodemus Job #4. You can pre-order that bad boy until September 17, that's next Monday.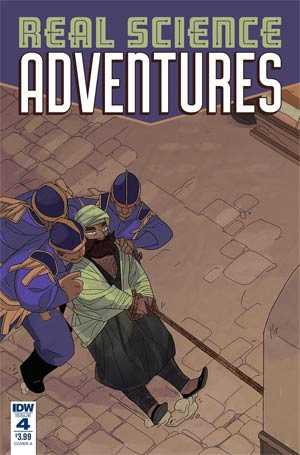 Our heroes snuck a cart, a donkey, and five thieves into the Imperial Library of Constantinople. And, what's more, they've almost got everything they came to steal. There's just one problem: how do they get out again without also getting caught by the small army of scholars inside and the much larger army of, well, the Imperial Army patrolling outside? It'll be the biggest heist of the 11th century... if they can pull it off. ? An action-packed adventure for the ages!
Honestly, it'd be stupid to stop there when you can also pre-order Nicodemus Job #5.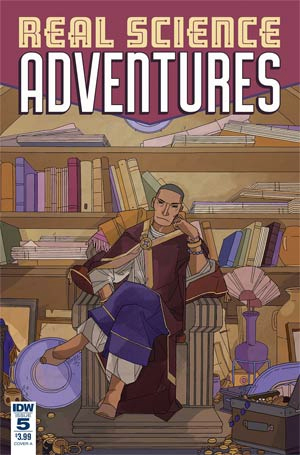 It would be a dang shame if all that planning and heisting was for nothing and our heroes ended up captured. Or worse! Gosh, I hope that doesn't happen. But, hey, this is the final issue and this isn't an ongoing series and these guys don't have a movie deal or an '80s cartoon franchise to back them up, so anything goes! Celebrating 10 years of Atomic Robo with the deepest dive into the history of his world yet!