Posted November 14, 2018 at 09:04 am
Here's the deal. We got goodies, you got monies, and there are holidays afoot! Let's jam it all together and make everyone happy.
Check out our online shop for shirts, prints, and collected editions! We've got Atomic Robo and the Temple of Od in hardcover at the super duper discount price of $20 for a limited time!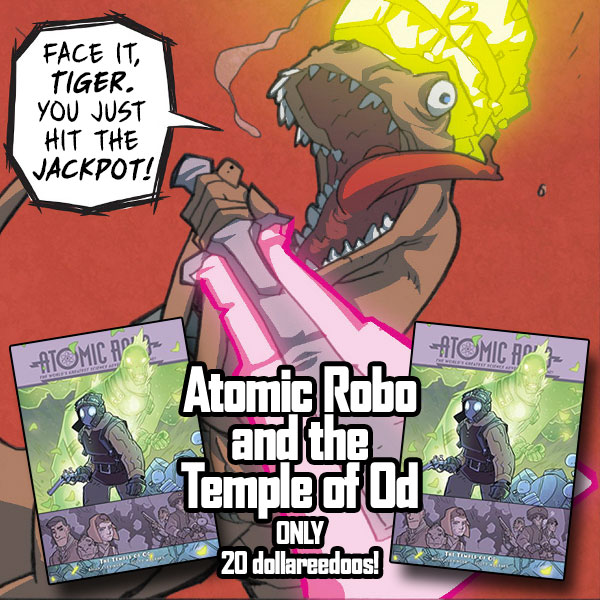 December 4th is the last day you can place an order with a Print on Demand item and still have it in time for Christmas. For orders that do not include any Print on Demand items, your big Christmas deadline is December 9th.

What're you waitin' for?!