Posted February 8, 2018 at 10:42 am
Hope you guys have been enjoying Atomic Robo and the Spectre of Tomorrow. We're getting close to wrapping up the fourth chapter online. You can pick up the whole issue right now at your local comic shop or grab it at comiXology.
Meanwhile you can pre-order the fifth and final issue of the series until Monday, Feb 12th!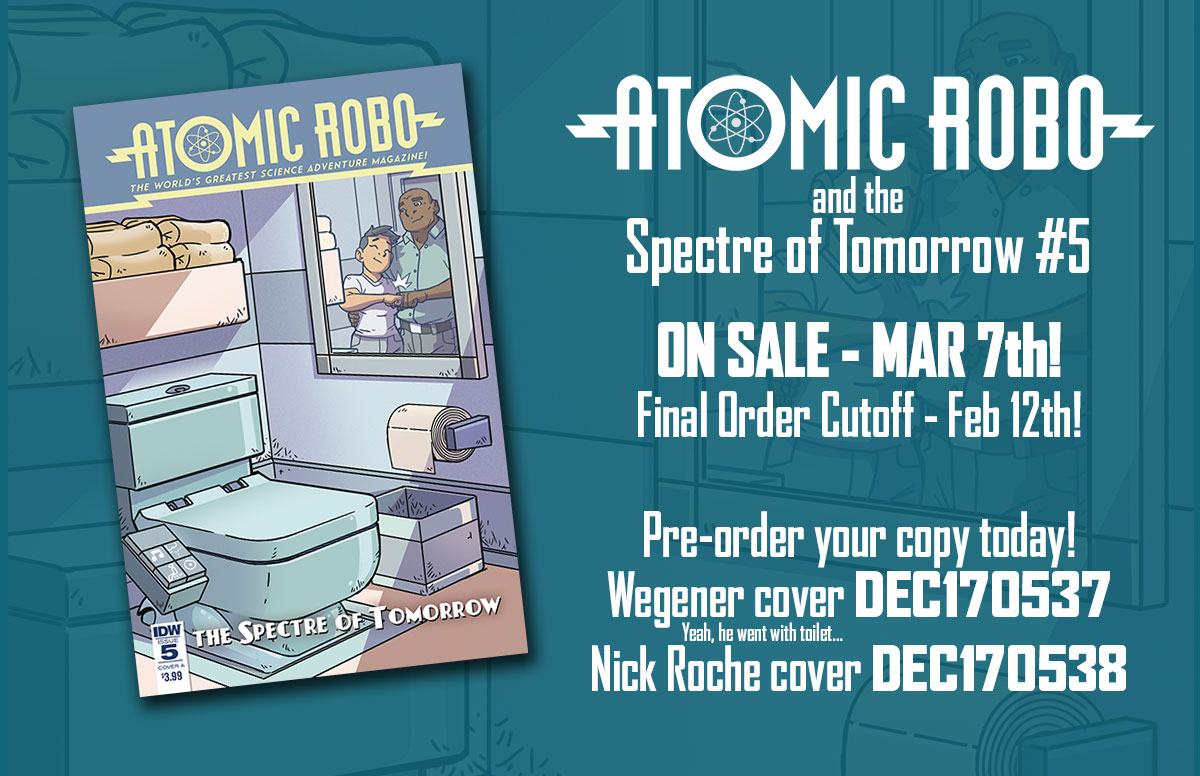 The stars have aligned and, as it is written in the prophecy, we shall leave the Throne of the Eastern Shores and sojourn West so our glory may be known to all who dwell in the Emerald City.
So, yeah, ECCC '18 is upon us. Head to the Washington State Convention Center March 1st - 4th, buy our books, check out all the nerds, and buy our books.
We'll be in Artists Alley with our good buds Ngozi, Johnny Wander, Jenn Doyle, Tess Stone, and Ru Xu. You can find Scott and I at P-5 nestled within a row of these amazing folks.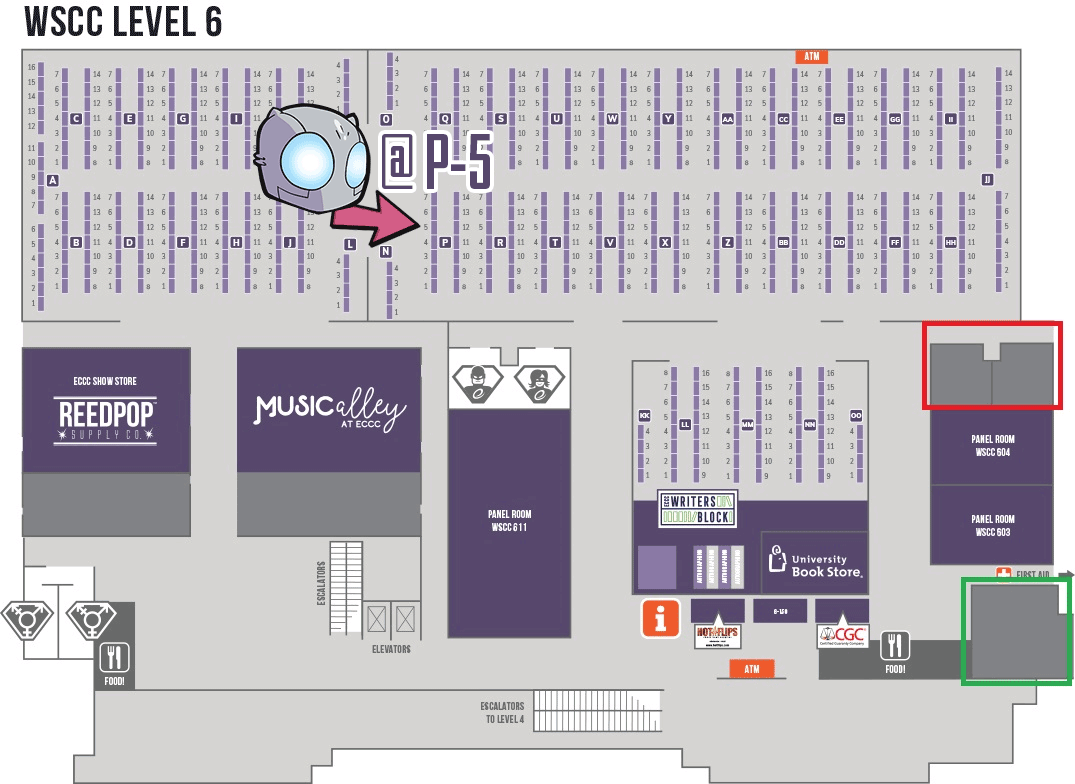 We'll have our usual assortment of hardcovers including the ECCC debut of Atomic Robo and the Ring of Fire.
And we're bringing a super limited supply of ten hardcover ULTRA FIELD MANUALS, ten Plush Heads of a Robot Named Robo, and ten Tesladyne Orientation Supersets that include a coffee mug, an official employee certificate, and print sets. Get 'em while they last!
Scott is also taking pre-orders for single figure commissions! It works like this. You PayPal $50 at the link below, and when making the payment you can tell Scott what single figure you'd like him to draw. If you suggest nothing, you will get an Atomic Robo of some kind. From there all you gotta do is come and pick it up at the show! Remember, we'll be in Artists Alley at Table P-5.
Scott Wegener Commission Sketch for Emerald City Comicon 2018