Posted May 1, 2019 at 10:49 am
You folks ready for a new Kickstarter? TOO BAD HERE IT IS!

We're making a fancy hardcover edition of our newest book, Real Science Adventures: The Nicodemus Job. This stunning collection was drawn by Meredith McClaren, colored by J.N. Wiedle (Chapter One) and Shan Murphy (Chapters Two through Five), lettered by Tess Stone, edited by Lee Black, written by Brian Clevinger, with layout/design by Eric Trautmann.

Oh and uh also Doctor Dinosaur wrote a book and we're contractually obligated to help him promote it. But our promotion doesn't have to be polite. So, it's called Doctor Dinosaur's Time Travel Through the Back Door, and it's terrible. Just, seriously, a big stupid mess of a book.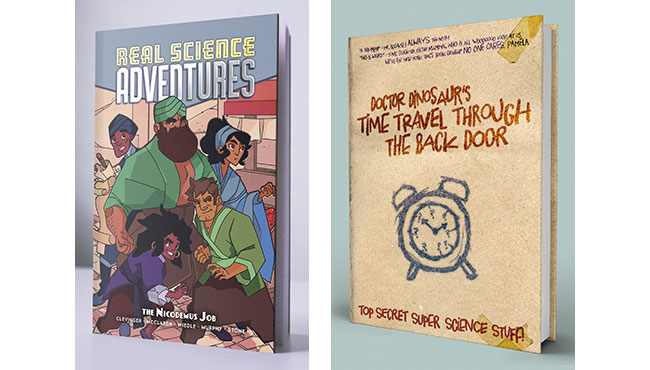 We've got all kinds of goodies like digital rewards, prints, more pages in both books, and original art. Hope you check it out!